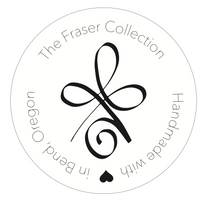 The Fraser Collection
We produce hand-poured soy candles in small batches to maintain high quality. All of our candles use 100% plant-based wax, cotton wicks, and clean non toxic scents which are phthalate free and no carcinogens, but also smell amazing. No animal testing ever.
Our logo is a Celtic symbol meaning "unconditional love"  - exactly how we feel about our candles ...