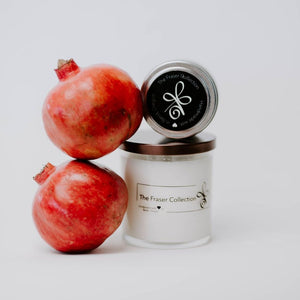 Pomegranate has an amazing mix of red fruits, citrus and hint of cedar.
Fraser Collection candles are clean in burn, make and look. All of our candles are made from plant based wax, cotton wicks and clean fragrances. Our candles are phthalate free and never tested on animals.
The 8oz candle will burn for approximately 50 hours.